...
un autre livre dont je souhaitais parler, c'est celui de mon ami Ed Witkowski, un des rares historiens spécialisés dans les Expositions universelles, et plus particulièrement celles des Etats-Unis... normal, il est américain !
Ce livre s'intitule :
The Lost History of the 1853 New York Crystal Palace...
C'est l'histoire de la première Exposition universelle aux Etats-Unis, à New-York en 1853.
Exposition universelle est un bien grand mot, mais il y avait eu la volonté de faire comme en 1851 à Londres, d'où ce Crystal Palace de New-York, fortement inspiré par celui de Londres.
Voici l'ouvrage, je reparlerais bientôt plus en détails de cette exposition de New-York, avec quelques images.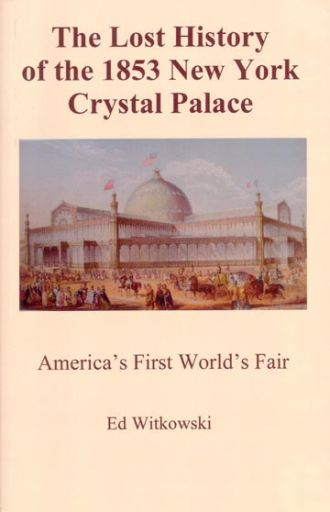 http://www.amazon.com/Lost-History-1853-Crystal-Palace/dp/1598991426/ref=sr_1_1?ie=UTF8&s=books&qid=1261650389&sr=1-1